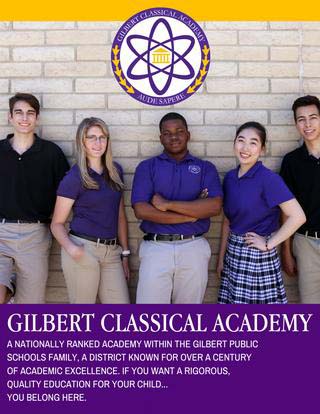 GCA is a uniform academy. As parents of students at GCA, GCA PTO understands the additional costs that uniforms contibute to attending school and so have created the Uniform Closet.
The Uniform Closet consists of slightly used (and some times new) uniform items for girls and boys. These items are dress code approved by GCA and offer an economical way to dress your student as they outgrow their uniforms throughout the years.
In order to have uniforms available for the Uniform Closet, we count on uniform donations as student's outgrown their GCA uniforms. Uniforms (clean and in good condition) can be dropped off at the GCA front office during school hours.
Funds collected from uniform sales goes towards GCA PTO yearly fundraising efforts that assist GCA with school items. (Please attend GCA PTO meeting for additional info.)
Please visit the The Uniform Store during the below events or drop off donations at the GCA front office.
Math Diagnostic Testing
Chrome Book distributions

July 30th and 31st from 1pm-4p in ART Room

Instrument and Book distributions

Aug 10th and 11th from 2pm-4pm in ART Room

New Student Orientation

Sep 3rd and 4th from 2pm-4pm in Room 303

Uniform Closet

Sep 17th from 2pm-6pm in Room 303

WinterFest
Thank you,
GCA PTO